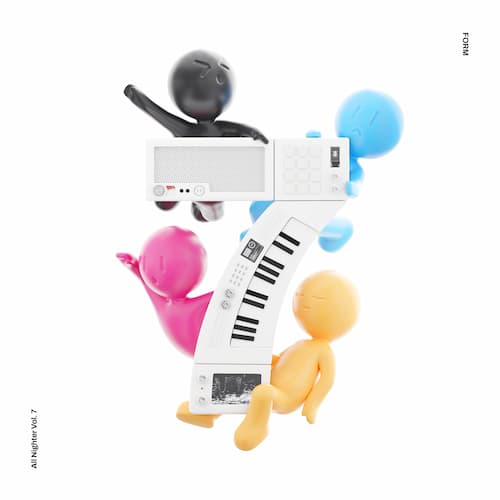 1,000 unique artists. 24 hours. On August 6th, 2022, the FORM community came together to make the most ambitious All Nighter yet. With tracks ranging from metal, to neuro funk, to acoustic and heartstring-pulling tunes, there is something for absolutely everyone across these 44 tracks. The hard work and groundbreaking ideas of the FORM community never cease to amaze.
One thing remains true: All Nighter is a testament to our ability to be unapologetically creative. Despite the sleep deprivation, render errors, and tirelessly waiting for your collaborator to wake up and submit the finished product, the process and the result are equally worth it. To create something out of scratch in a single day—to create at all—is an enormous feat. You simply have to get started.
All proceeds from All Nighter, Vol. 7 will be going to COPE, a charity dedicated to eliminating health disparities for the Navajo Nation.